Rikers Island, pariah government center on scrumptious speculative real estate.
From the elected denizens occupying City Hall, they have begun the dizzying ill conceived official program to shut down Rikers Island and transfer all convicts present and future to four jails in the boroughs of Queens, Brooklyn, Bronx, and Manhattan. But not Staten Island, because supposedly no one commits crimes there.
This is where the Mini-Rikers will be:
Manhattan Detention Center, 125 White Street, Manhattan, 10013 (The Tombs)
Brooklyn Detention Center, 275 Atlantic Avenue, Brooklyn, 11201
Queens Detention Center, 126-01 82nd Avenue, Kew Gardens, 11415
NYPD Tow Pound, 320 Concord Avenue, Bronx, 10454
This transition is suppose to take a decade or if crime drops first. But apparently these fauxgressive hacks aren't even going to wait for the latter, especially now that Gov. Andy has decided to up the ante with his jackass boisterousness and wants Rikers shut down earlier than that.
Mayor de Blasio and Speaker Corey Johnson announced an agreement today to move forward on closing Rikers Island and creating a smaller, safer and fairer borough-based jail system. Together with the Council Members representing these areas, the Mayor and Speaker have agreed to a single public review process for four proposed sites in Manhattan, Brooklyn, the Bronx and Queens. These sites together will provide off-Island space for 5,000 detainees, and will include the three existing DOC facilities in Manhattan, Brooklyn and Queens, as well as a new site in the Bronx located at 320 Concord Avenue in Mott Haven.
"This agreement marks a huge step forward on our path to closing Rikers Island," said Mayor de Blasio. "In partnership with the City Council, we can now move ahead with creating a borough-based jail system that's smaller, safer and fairer. I want to thank these representatives, who share our vision of a more rehabilitative and humane criminal justice system that brings staff and detainees closer to their communities."
"Today is a historic day, as we are yet one step closer to closing Rikers Island.  The New York City Council is proud to have spearheaded the historic Close Rikers movement by creating the Lippman commission and passing legislation enacting many of its recommendations. The Council has also funded innovative programming to keep cases out of the criminal justice system altogether, such as the CLEAR and HOPE programs, which provide treatment instead of incarceration to those with substance abuse issues. We all know that closing jails on Rikers means opening more humane, community-based facilities elsewhere. I am proud to stand with my Council colleagues and thank them for their support on this crucial issue. I look forward to working closely with Mayor de Blasio, my Council colleagues representing these communities, and the communities themselves in finally achieving our shared goal of closing Rikers Island," said Speaker Corey Johnson.
This is being done because the violent environment and corruption in Rikers has become too endemic. As opposed to the equally well know graft in the city and state government high offices for a century and at a pinnacle today? Is this really what voters, meaning the less than 25% who showed up to elect these dusted democrats, really asked for from them.
What are the costs going to be to retrofit those four jails and how they are going to manage to fit all those prisoners and even staff. Especially what the speculative costs will be to convert that garage in the Bronx into a functioning high security apparatus. Most essential is how this goal of 5,000 convicts going to be accomplished to justify these transfers.
As simplistic and cynical as it sounds, which this utopian program resembles the former in spades, the only way this can be achieved is by not convicting anyone who commits crimes it seems. Which de Blasio has already assured with recent accusations by a police captain of stations lessening crime charges and the recent and similar doctoring and reclassifying of crimes committed at homeless shelters
As for sounding like the latter, it has been known for a few years that the Gentrification Industrial Complex are salivating at the prospects of all that scrumptious real estate waiting to be taken. Even the Corrections Officers Union President Elias Husamudeen smells a rat and sees this for the fauxgressive ruse it is. Although coming from the namesake of the commission report that inspired the Rikers shutdown, Johnathan Lippman, it ain't like those interested in all that city property are shy about their passively heinous ulterior motives masking as a humanity cause:
…former New York State chief judge Jonathan Lippman, who heads the New York City Council-created criminal justice reform commission that oversees the Rikers-study committee, said it's only natural to explore "potentially doing some of the things we've done with other vacant, large pieces of land, whether it be benefiting public health, education, research institutions."
But he also sought to emphasize, and then re-emphasize, that real estate is in no way the central focus of his committee.
"At the outset, let me say that the future of Rikers Island as a physical location follows—and certainly doesn't precede—improving our jail system," he said.
"The political center of this will be about how we make the system more humane and just," he said, "and at the same time recognize that you do have a very strategically placed and valuable piece of real estate there that could have a multitude of public policy purposes to develop it."
None of these elected idiots surely not have thought through this but predictably are following de Faustio's (bottom) line. Particularly Speaker Corey Johnson who in just a short month after exhorting that he was going to be a bulldog critic and a check on the mayor's machinations and decisions has devolved into the typical partisan loyal neoliberal lapdog he is. And Councilwoman Karen Koslowitz who has officially thrown her hands up and quit and gave her approval, selling out her constituents and her credibility.
While we all want to live in a city or even a world without crime, this program is being foisted on the public without a clarified thought or what the ramifications might be or how much the goddamn new Mini-Rikers are going to cost.
And one huge fact is if that when this transfer officially begins, will that endemic violent and corrupt prison culture will carry on in the new jails or will exacerbate. Because this is clearly not going to happen overnight or most certainly, well, never.
Because in Rikers Island, a correction officer was attacked and beat down by five prisoners as a guard in the same room just stood there and watched and did not help his fellow officer, who wound up with severe spinal and neck injuries from the savage gang attack. The first one who barged in the room planned the premeditated the attack during a phone call according to another inmate.
We shall see how this shit enfolds. This post illustrates that this isn't starting off well.
Queens
In Long Island City, an 18-year-old man was accosted by a man in the elevator withim if he could hook him up with a job but then ambushed him and punched him repeatedly and stole his phone.
In Jackson Heights, a woman entering her apartment building was attacked by a man with a knife who shoved her against the wall and tried to steal her purse, but she resisted and dragged the mugger outside while holding on to her property.
Also in Jackson Heights, a man fell off the elevated tracks at the 74st Train Station and died.
In Far Rockaway, a 15-year-old boy was shot at twice and killed by two other teenage boys on the street at 4:30 p.m. in a gang-related shooting. The parents of the victim moved to the neighborhood from gentrifying Astoria because it was affordable.
In Ozone Park, a poor woman was killed in an fire ignited by a hot plate she was using in an apartment with multiple illegal conversion violations.
Also in Ozone Park, two men held up a man at knifepoint and robbed his wallet.
In South Ozone Park at Resorts World Casino, a 19-year-old man slashed a 72-year-old man in the face.
In Kew Gardens, a 50-year-old woman sitting on her porch at 8 p.m. was approached by a stranger who asked for the time then attacked her and slammed her into her car during a struggle and robbed her purse.
In Astoria, a newborn baby was found dead with his tube still attached to his belly in a garbage can at the Dutch Kills Playground.
Also in Astoria, at the Broadway Station, a man taking a piss on the platform was caught in the act by a commuter who decided to film him (unwise) and then whipped out a knife and threatened him then stalked him as they left the station
In South Jamaica, a hooker from California arranged a hookup with a woman through a website instead was confronted by an man with a gun who took her by a building where an armed woman was waiting and robbed her phone, I.D., and debit cards. The woman was forced into a cab and was about to be pimped out by them but was able to escape.
In Rosedale, 2 unattended pit bulls wandering around Brookville Park attacked a man then tried to attack cops coming out of their car, which led one of the officers to shoot one of the dogs in the legs.
In Forest Hills, a man killed himself as he crashed his BMW in a parking lot after he lost control of his vehicle.
In South Richmond Hill, a similar car burned to a crisp is parked on 107th avenue for some unknown reason.
Hot Wheels.
In Richmond Hill, three men are still at large for 2 armed robberies of 2 bodegas and another bodega in Jamaica.
In Maspeth, a man robbed a bank of $2,200 when he gave the teller a note.
In Flushing, a burglar robbed the same house twice within the hour in the same day, stealing cash and jewelry totaling $2,200.
In Woodside, an 83-year-old woman was killed crossing the street by an SUV at 2:30 p.m.
In Fresh Meadows, parked cars are getting damaged from students of a driving school  during lessons.
In Glen Oaks, a man was found dead in a house after it was on fire.
Manhattan
In Columbus Circle on the A train arriving at the station of the same name, 20 to 30 kids attacked and savagely beat up a homeless man who asked them for money. This is like the first thing the Droogies did after leaving the milk bar in A Clockwork Orange but 5 to 7.5 times worse.
In the Lower East Side, a man attacked a restaurant worker on the street by calling him a racial slur then punching and slashing him in the face and stealing his cellphone.
Also in the Lower East Side, a man randomly slashed two women in the face blocks apart, the second attack was near a police station.
In the East Village, a vandal used a branch to smash the back windshield of a car.
Also in the East Village at Tompkins Square Park, a pile of christmas trees collected for mulching was set on fire overnight by pyromaniac vandals.
Again in the East Village, a man feigning to be a customer robbed a store at gunpoint and stole $500
And again in the East Village, a pitbull belonging to a homeless woman bit a homeless man when he tried to steal her food.
And again in the East Village at the 3rd Avenue Station, a man sat down next to a woman on the L train, whipped out his shlong and started jerking off.
And again in the East Village, proto-punk legend Handsome Dick Manitoba was charged with beating his ex-girlfriend in his apartment.
In the Upper West Side on the tracks of the Broadway express lines, a man jumped onto the tracks from the 96th St. Station, rested for a bit around 86th St. Station while holding a record then ran up the steps where he was detained by police kicking and screaming.
In Harlem, a man got shot to death after he engaged in an argument with three men in front of a public housing building.
Also in Harlem, a cab driver got stiffed for $18 from a couple and got assaulted by the male passenger when he tried to get his money as witnesses gawked at the beatdown.
Again in Harlem, a woman committed suicide by jumping out the window in front of her 11-year-old son.
In East Harlem at the 125th Street Station, a 17-year-old boy got slashed and robbed by two men for his sneakers that he was trying to sell via an arrangement on a social media platform. This is the umpteenth incident of it's kind.
In Soho, a fire escape step that was being inspected by the Department of Buildings at the time fell off when a contractor was looking at it and fell 7 stories and landed on two people, critically injuring one and killing another.
In Greenwich Village, a man randomly attacked a woman and two men on the same block by punching them in the face.
Also in Greenwich Village, a man stabbed himself in the neck in front of his house over a break-up.
Again in Greenwich Village at Pier 40, a man was robbed of his bag containing his $2,000 laptop by two kids.
In the West Village at the 4th Street Station, a man going through the turnstile had his wallet snatched by a thief who then punched him in the face when he tried to get it back.
In Union Square, a man slashed his co-worker in the face at a juice store.
Also in Union Square, a man got busted trying to snatch a purse inside a supermarket and was wanted for prior similar thefts in the area.
Again in Union Square, a man attacked two cops by biting and kicking them when they were trying to remove him from a chain pharmacy store.
In Penn Station at Madison Square Garden, an off-duty cop seeing a kids show with his wife and kid caught a fugitive from a shooting in his precinct in University Heights and busted the perp with the help of his fellow officers.
In Hell's Kitchen at the Intrepid Sea and Air Museum, a man attempted to rob a sweatshirt and demand five dollars by threatening a worker with a hammer.
In Waterside Plaza on the FDR drive, a mentally ill man being sent to Bellevue jumped out of the back door of the ambulance as it was leaving the highway exit.
In Chelsea at the Fulton Houses, a woman was raped by two men in a bathroom at an apartment while a house party was happening.
In Times Square at the 42nd Street Station, a man punched a woman in the face because she accidentally bumped into him.
Also in Times Square, a man harassed a woman and then pulled out a knife and slashed her face after her boyfriend tried to defend her.
Again in Times Square, a homeless man slashed a pedestrian in his face when he bumped into him.
In Hell's Kitchen, a woman committed suicide as she leapt from the 28th floor of an apartment building.
In Midtown, a man was found dead in his apartment after he overdosed on huffing spray paint.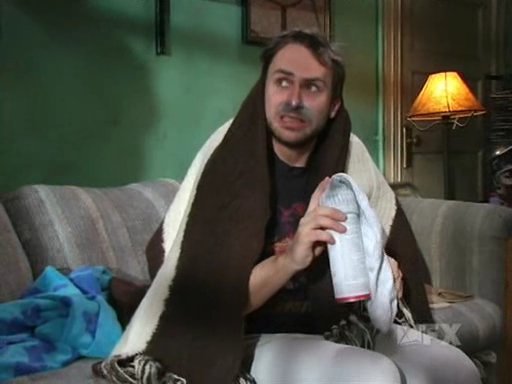 Also in Midtown at the 7th Avenue Station, a man shoved a 79-year-old man into a wall on the staircase and caused him to fall down the stairs.
At the Joralemon Tunnel under the East River, although there was a smoke condition the train continued to run on the 4/5 line.
In Downtown at City Hall, a livery cab driver shot himself in his car with a shotgun by the front gate in protest of the city's ineffective policies regarding the amount of app-based hail car service vehicles clogging the streets and the monopolization of the industry and the elected officials who let it fester and grow. Never Forget Doug Schifter.
Also in Downtown at the Chambers St. Station on the J line platform, a woman was accosted by a man on the other side who took out his dick and started masturbating in front of her.
In the Flatiron District, two men went into an upscale handbag store and stole 3 grand worth of purses.
In Waterside Plaza, a man and a boy with hammers mugged a woman for her cash.
Brooklyn
In East New York, where a hipster population is growing like a repulsive skinny tattooed stupid tree in Brooklyn which is what the city wants above all else, a man strangled his girlfriend in his apartment and was busted by the cops later at a barber shop in possession of a stolen loaded gun and a knife.
Also in East New York, a NYCHA employee grabbed the nuts of a man she was working with because she was about to get off probation for something.
Again in East New York at the Gateway Mall Shopping Mall parking lot is where the most car break-in thefts in the city happen.
In Prospect-Lefferts Gardens, a man attacked and stabbed to death a husband and wife when they were walking back home from their store. The motive of the murders seem to be that the attacker bought bad mojo from them.
In Crown Heights, a man was shot twice in the face and stomach and killed around the corner from where he lived and nearby where the voodoo store proprietors were stabbed days before.
In Crown Heights, a group of men arrested for illegal trespassing taken to the 71st Pct. were never searched and were able to record a video from a cellphone in their jail cell and were showing off a big bag of weed and talking shit a mile a minute as officers were trying not to acknowledge them. Thus The Blue Wall Of Insouciance gets denser and higher.
Again in Crown Heights, a man dressed as a superhero with a costume ensemble of sandals, long johns, bermuda shorts, a ripped wifebeater t-shirt, a beach towel and a banana was jumping from roof to roof and was detained by cops after he posed with his trusty potassium power source on a fire escape and was about to jump and defy gravity and lose.
(
Theodore Parisienne / New York Daily News)
No need for Black Panther or Ghost Dad, Banana Lantern is here to fight gradually rising street crime and forced gentrification. Or maybe it's Blankman II (are the Watchmen recruiting??)
In Flatbush, a barber who told a man to stop bothering his customers at his salon was shot by him two hours later.
In Bed-Stuy, a man shot his girlfriend in his apartment after an argument and barricaded himself inside from the cops.
In East Flatbush at the Holy Cross Cemetery, 63 headstones and statues were vandalized and knocked down.
In Prospect Heights , a man and woman robbed a bank and 6 others previously in the past month. 2018 Bonnie and Clyde.
In Williamsburg, a man broke into an apartment at 2:40 p.m. and stole expensive tech items, a laptop, a video game console and a purse.
In Cobble Hill, a man was found dead in the basement of a former hospital under development for luxury housing.
In Brighton Beach, three men are wanted for 4 violent muggings in 4 weeks from late December to January.
Also in Brighton Beach, three apartments were burglarized blocks away from each other.
In Seagate, a woman was slashed in the face by a man after an argument they had at a diner.
In Marine Park and Mill Basin, an employee of a department store aided a crook in stealing clothes and a woman's car window was smashed and her pocketbook robbed.
In Coney Island, a deli was held up by a masked gunman who robbed the register.
In Sheepshead Bay, a woman was attacked by two men who put her in a chokehold and punched her in the face and was robbed of her cellphone, purse and shoes and a bodega was robbed overnight as was the portable ATM machine by it as the burglars made off with over 5 large.
Also in Sheepshead Bay, two boys robbed a kid of his bicycle when one of the jerks shot a stun gun at him.
Again in Sheepshead Bay, two men stole thousands of dollars worth of cellphones from a store.
And again in Sheepshead Bay, two men slashed a 17-year-old boy and robbed his cellphone and wallet,t hree people pounced on a 14-year-old boy in a park and beat him down for his sneakers and metrocard and two 18-year-old men broke into an apartment armed and ran when the kids inside started crying.
In Gravesend, an 18-year-old man got beaten up and robbed by a man he knew who stole his cellphone and hat after they got off a bus together.
In Bensonhurst, a woman was scammed and robbed by a con artist of 3 grand who promised her a job if she sent her a check, a man clobbered another man with a broomstick cutting his head open, three men sneaked up behind a man making a withdrawal at an ATM and stole 900 bucks, two men held up a man at gunpoint and robbed his cellphone.
Also in Bensonhurst, a man followed a woman to her apartment and forced his way in and attempted to rape her. The woman managed to elude him by running away and locking him out when he pursued her.
In Bay Ridge, a man held up a store at gunpoint and stole lottery scratch games worth $300.
Also in Bay Ridge, a woman found her screen window busted and $1,800 worth of jewelry missing when she came home after a few days.
Again in Bay Ridge, a man walking on the street drinking beer slapped and grabbed a woman's ass.
In Bath Beach, a man held up a store at gunpoint and robbed $900, a gang of five men rolled up on a man sitting in his car with a BB gun and stole 30 bucks and his phone.
Bronx
In Woodstock, a pregnant woman was attacked by two women who knocked her down and kicked her repeatedly as she laid on the steps and slammed the door on her leg then robbed her cellphone. Two supporters for the lady thugs were arrested at their arraignments for disrupting the court process with their yelling and refusing to vacate the chambers.
In Kingsbridge Heights, a teenage girl was attacked in an apartment building lobby by three men and two women who all beat her down to the floor with punches and kicks then threw bleach at and slashed her face.
In Mott Haven, a wheelchair bound woman with one leg was randomly slashed in the face by a man she recognized in front of corner bodega.
Also in Mott Haven, a man randomly slashed a father in his face when he walking on the sidewalk with his 1 year old son.
In Morris Park, a man was shot to death while sitting in his car at 5:30 a.m.
In Pelham Gardens, a man broke into a 64-year-old woman's apartment by climbing through her window on the second floor then beat her up with a crowbar after she tried to take his skimask off. He then tied her up with a phone cord and stole her wedding band and $500.
In Allerton, a man was was found in an apartment lobby floor with a stab wound in his chest and died from his wound.
In Norwood, a man shot his girlfriend three times in their apartment after an argument.
In Fordham Heights, a man shot at two teenage males on a street corner after midnight.
In Pelham Bay Park, a man and woman boarding a bus got into a brawl with a commuter who the woman attacked with a screwdriver, then the man attacked the driver with an umbrella when he refused the suspects demand to keep driving.
In Belmont, while filming a segment for his news report about people getting swindled, PIX news correspondent Howard Thompson got attacked at an auto repair shop by a mechanic with a baseball bat who managed to hit Help Me Howard on the arm and also his cameraman on his hip.
In Claremont Village, a man tasked with watching a puppy pit bull stabbed it 50 times and killed it after the little dog bit him.
Goodnight, Onyx, 18 months.
In the South Bronx, a commercial building being used as a brothel was raided by cops leading to the arrest of seven men
In Parkchester, $100,000 in fentanyl was found inside box coolers of fish after a police investigation of a car.
In Morris Heights, a man and woman waltzed into an apartment and stole 4 grand worth of kicks.
In Foxhurst, an agent from the Immigrant and Customs Enforcement abused his position when he threatened to shoot a man with his gun having his car repossessed by his repoman cousin and later was arrested himself at the police station he brought his victim to because he was not suppose to use his government issued weapon while off duty.
Staten Island
A cop from the borough was busted in a bank fraud scheme with an accomplice who used his dead father's identity, stealing $1.5 million from citizens.
Two men are ripping off people by placing skimmers in gas station pumps in this borough and Flushing and using cloned card numbers for shopping sprees.