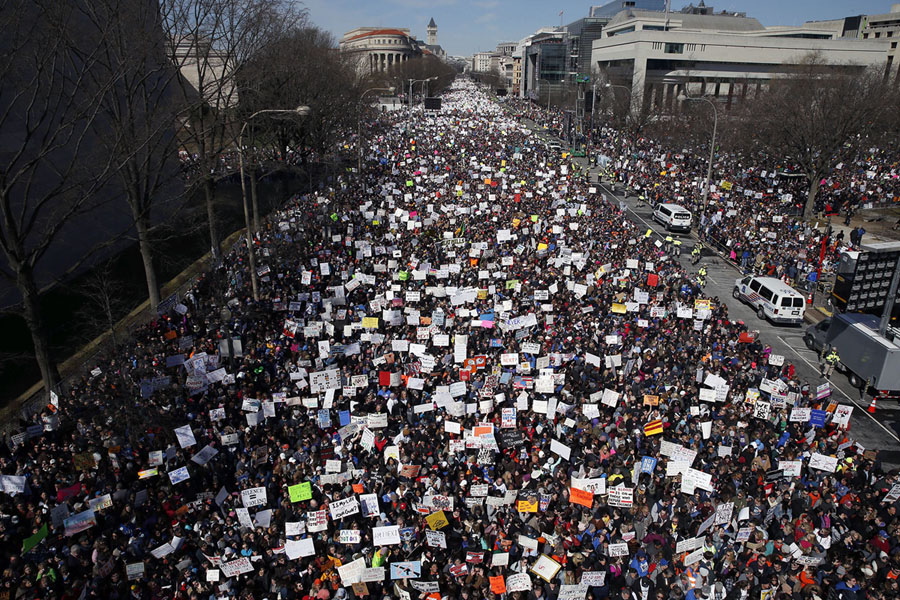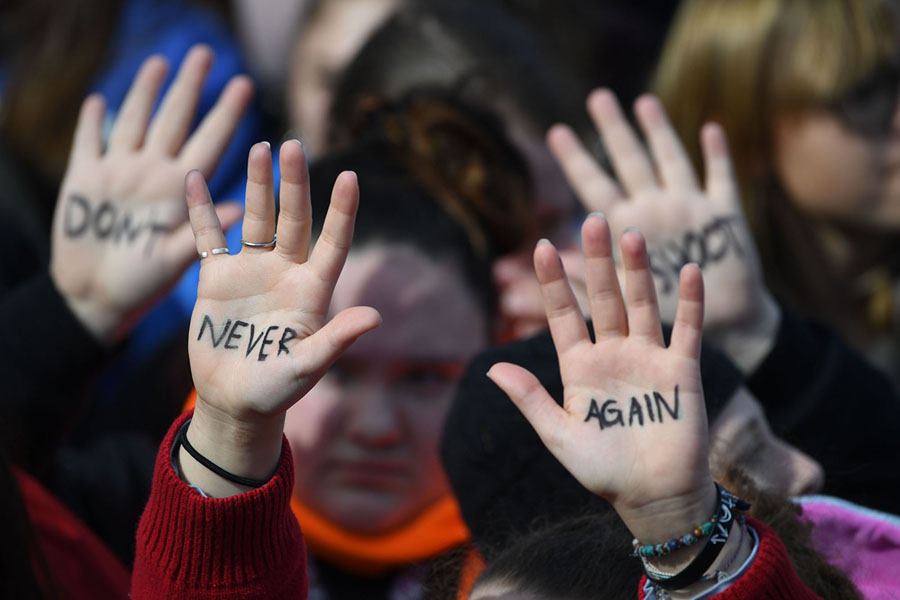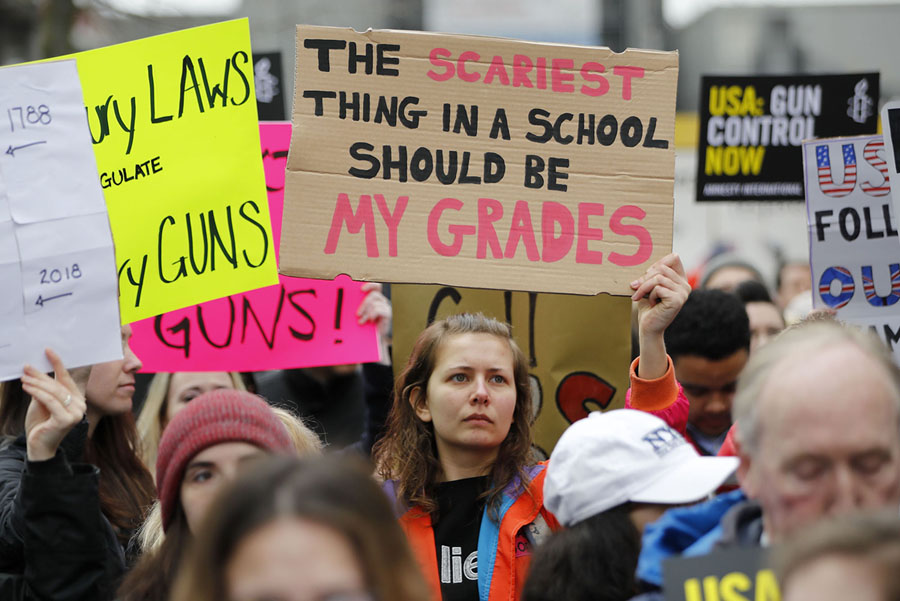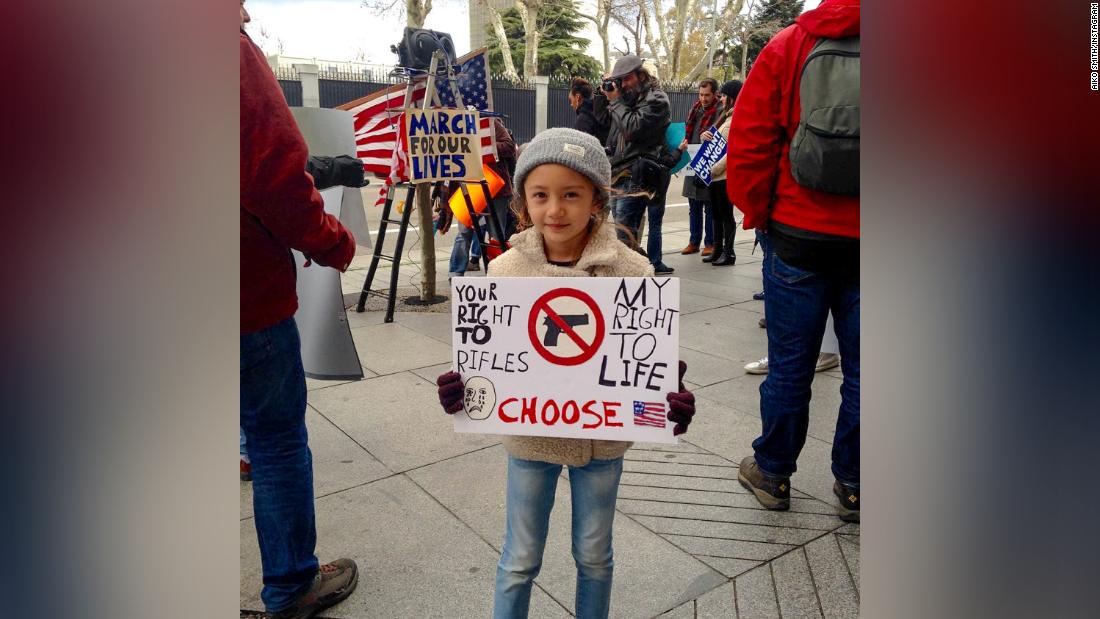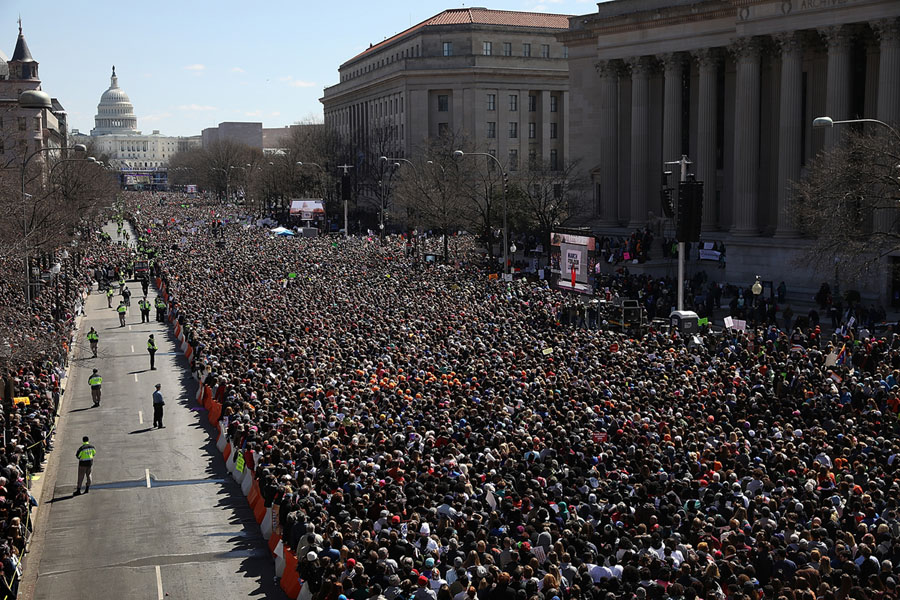 Washington D.C., America
This was a call to real arms, and voices louder than the barrage of gunfire from an automatic rifle, the weapon of choice for mentally unstable people who should have never had access to in the first place.
The kids from Marjory Stoneman High who organized the march for gun control policies and all the 200,000 publicly assembled in D.C. and in other cities all over this nation and around the world in solidarity aren't "woke". They are informed. That is the biggest threat to the moneyed elites, hack elected officials and the higher board members of the NRA, whose days of lobbying influence on legislation are numbered. For it turns out that these guilty parties themselves are the biggest threat to the second amendment than what they perceived the crowds of students to be.
These kids are making waves, for their brash activism and blunt statements have already influenced legislation efforts in various states to curb military gun sales and improve registration qualifications regarding mental and criminal history. And even got that imbecile Figurehead Trump to sign the ban of bumpstock accessories in the recent spending bill.
Wait till these kids turn 18 and register to vote. But when you got the whole world and parents all over the country on your side, long overdue change on shitty business as usual in DC is a certainty.
This is just the beginning.