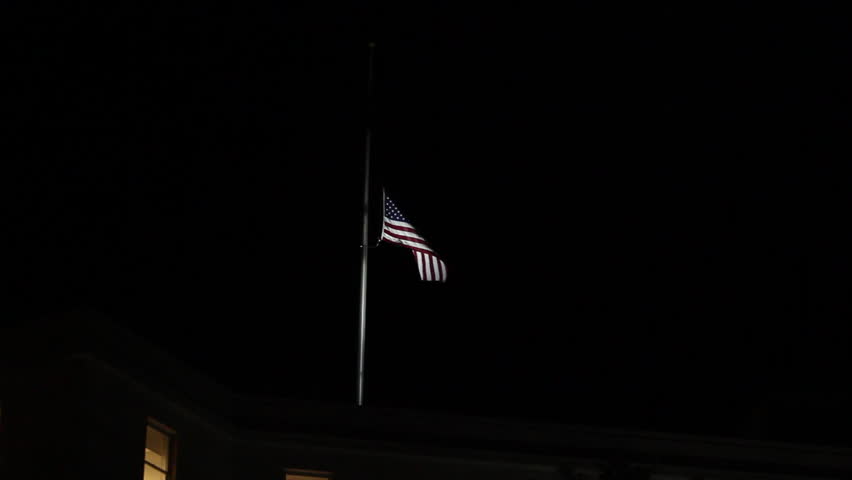 Baltimore Sun: White House orders U.S. flags lowered for Capital Gazette victims after Annapolis mayor said initial request declined
Buckley had said Monday the White House declined the initial request the mayor submitted through members of Maryland's congressional delegation. Buckley said he received word of Trump's decision through Rep. John Sarbanes.
Five Capital Gazette staff members were killed in the shooting at the newspaper Thursday: editor and columnist Rob Hiaasen, 59; Wendi Winters, 65, a community correspondent who led special publications; editorial page editor Gerald Fischman, 61; editor and sports writer John McNamara, 56; and Rebecca Smith, 34, a sales assistant. Jarrod W. Ramos has been charged with five counts of first-degree murder in their killings.
"The people are the only censors of their governors: and even their errors will tend to keep these to the true principles of their institution. To punish these errors too severely would be to suppress the only safeguard of the public liberty. The way to prevent these irregular interpositions of the people is to give them full information of their affairs thro' the channel of the public papers, & to contrive that those papers should penetrate the whole mass of the people. The basis of our governments being the opinion of the people, the very first object should be to keep that right; and were it left to me to decide whether we should have a government without newspapers or newspapers without a government, I should not hesitate a moment to prefer the latter. But I should mean that every man should receive those papers & be capable of reading them."
"When the speech condemns a free press, you are hearing the words of a tyrant."
Thomas Jefferson, 3rd President Of The United States Of America
President Donald J. Trump: Heed those words, and proceed with caution your own.
America: Persist, resist, never forget, never forgive, never give up, never surrender.