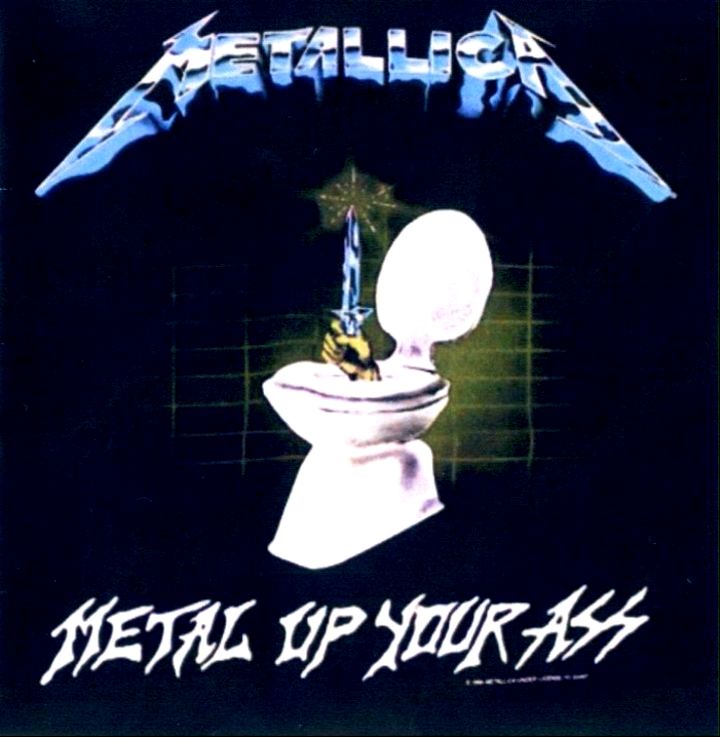 There is something strange going on in the realm of popular music. And it's not just the dearth of solid albums (except by the two subjects at hand) and well crafted anthemic songs of universal appeal. It's not even the glaringly and distressingly obvious fact that there isn't any revolutionary music being made considering the sign of the times under the aegis of HyperNormalisation and the dominance of plutocratic and autocratic leaders, widening economic disparity and the existential threat against knowledge, information and privacy (I'll get to these later).
Judging by the recent incidents involving two legendary and successful bands spanning 3 and 4 decades, it looks like there is an attempt by the consortium of corporate music distribution and promotion to destroy rock and roll.
Consider the incident at the Coachella Festival last week with headliner Radiohead.
The band was at the end of their song "Ful Stop" when a abrupt "boop" cut the sound off. Members of the band walked off the stage to see what the hell happened. When they followed up with their classic "The National Anthem" the sound crashed again and cut it off mid song and they walked off the stage. After a long delay and some wisecracking and banter by frontman Thom Yorke, the sound came back in the middle of "Street Spirit (Fade Out)". They followed this fracas with a jokey sluggish rendition of their worst but most popular song "Creep". The audience, sounding equally stoned and annoyed, cheered on and the show went on.
This got a lot of national news attention for something as seemingly benign as technical difficulties, which isn't hard because what passes for televised journalism is 60% viral videos. But mishaps like this doesn't usually happen to big headliners, at least not Radiohead, who I have seen 4 times and they never had these problems with their own shows. They have played this festival and the many other multi-day ones in the past decade surely without a hitch, but there is something about this one that is off-putting. It seems that in spite of their popularity, which has crossed over to a new generation, that the band is being undermined. And it could be because this band's music delves into myriad issues from politics, love, alienation isolation, music that provokes thought and expression.
And in this era of manufactured consent and content, that is an inconvenient problem for the new powers that be.
Also a threat to said powers is music that is aggressive and just flat out fucking rocks.
Take the peculiar case of Metallica at this years Grammy awards show, and the penultimate disrespect towards them by those in charge.
What was initially confusing and eccentric about this pairing turned into a blatant act of artistic sabotage by the Grammy producers. Everything about this pseudo-inspired duet made no sense, especially from the side of the one time residents of Jamaica, Queens. Metallica weren't nominated for anything but they recently put out their stunning comeback album a few months earlier. Lady Gaga, despite releasing her pretty good album Joanne was not even nominated either for the worthless dubious award. The only thing that has precedence involving The Fame Monster with offbeat duets was her sensational album with Tony Bennett.
The abomination starts with the tranny actress Laverne Cox from the hyped streaming bingeing show Orange is the New Black, introducing Metallica and Ms. Germanotta without mentioning the band's name. Giving the audience the ludicrously false impression that a band that has sold over 100 million albums worldwide was her backup group
The song starts, and there are a bunch of extras on the stage and in the crowd assembled below simulating thrashing about and slam dancing, which long time heavy metal DJ Eddie Trunk rightly compared to a scene from the atrocious Broadway musical Rock Of Ages. Then when James starts to sing, there's nothing for entire verse. Gaga starts singing and is having trouble keeping up with the ferocity and speed of the song, and does ridiculous gyrations all the while. She doesn't notice James is off until the chorus and winds up sharing her mic with him. It gets even more retarded as when Kirk goes into his blistering solo, the camera remains on Gaga as she does a stage dive into the models in the assembled crowd. It ends with both artists humiliated with James kicking his mic stand and throwing his Gibson Destroyer guitar across the stage in disgust as Lady Gaga crouched by the drumriser like a mental patient.
It should be noted that the band that actually won the Grammy this year was ex-bandmate Dave Mustaine and his band Megadeth, which the producers regaled with by playing Metallica's "Enter Sandman"
This isn't the first time Metallica got insulted by the dubious music awards show. When these annual arbiters of musical taste decided to deign to the metal genre by giving them a category in 1989, they had the band show up and perform "one" in it's entirety, only to give the award to Jethro Tull.
Metallica has been around since 1983, they are arguably the only rock and roll band to release 5 classic albums in a row. They have made a glut of terrible albums and bad judgements over a decade (the Load albums, Diaper and Pant, St Anger, the orchestra album, Lulu) and came back with a phenomenal album that puts today's crop of snowflake bands to shame. But it may have been too strong, and they are certainly, being in their 50's, too old.
What makes this almost a conspiracy is the correlation of these disasters since they were ostensibly to promote Lady Gaga, who also happened to be the headliner of the festival the day after Radiohead. Why, especially since her new album is not selling as well like her last proper album and the last hit album she made was old standards with Mr. Bennett.
Add to the fact that the music industry is run by just  3 major labels (and a comparably minor glut of indie labels),  commercial and satellite radio is run by 3 corporations (clear channel, Iheartradio) and festival and individual concert promotion is run by 2 (AEG, Livenation) and that is a disturbing amount of consolidation that you don't dare offend or mess with the machinations of.
That's what makes this so fishy. Although this actually may have started in the late 90's with the boy bands and disney sluts (and is still continuing), recent preventable mishaps like this just seem too timely. And that's including the Mariah Carey's New Year's Eve meltdown. It's like they don't want this generation to embrace the legends and want to stifle anything new, steer them to irrelevance and regulate them to the oldies circuit or retirement.
This may be truly the beginning of the end of musical expression or maybe the bastardization of it (check out Zakk Sabbath. yuk). And as mentioned, the lack of protest music, in addition to quality lasting music is distressing. With the exception of death metal, which is limited by indecipherable vocals, there is no loud, fast, aggressive and most importantly passionate music out there to get the kids riled up or even think for themselves, the reality of their surroundings or the state of the nation and the world. Basically, there is no punk music. Or even a rock version of Kendrick Lamar or Run The Jewels.
And the music industry with these recent acts of artistic sabotage, are willfully exacerbating it. And are complicit with the widespread malaise.
What needs to stop the consortium of lame music is a malignant tumor in the form of raging uncompromising rock and roll band or more preferably a metal up the ass to all these promoters, labels and radio stations again. It's the circle of life after all.