Maria Fuentes, 92 and where she got murdered.
Queens
In South Richmond Hill, a 92-year-old woman collecting recyclables was attacked by a man who threw her to the ground behind a parked car then strangled her and raped her and left her for dead on the sidewalk near her house. The woman succumbed to her injuries and died hours later. The man who got caught who was on video stalking her and throwing her down claimed he never sexually violated her and that he was trying to help her up but his belt broke and his dick fell on her. His attempt at "helping" left her with multiple fractures and bruises on her frail body and a broken spine. He finally confessed to the brutal and heartless killing of Maria Fuentes by blaming it on his mother for not giving him enough affection.
Fareez Kahn was found to have mental problems and sexual urges plus he also attacked his father with a broken cup and got kicked out of the house two months ago. He was also an illegal immigrant that was on detainer for deportation by Immigration Customs Enforcement because of this very incident and were constantly thwarted by de Blasio's NYPD to arrest him even though his father requested an order of protection against his son.
Even though the NYPD claims that they never once heard from ICE about the detainer, the federal government is suing this city for not cooperating by withholding information about Kahn's whereabouts after he was released from assault charges from attacking his father (who decided to drop the charges against him). After six weeks of slumming around and wandering the streets, Kahn raped and murdered Ms. Fuentes.
This gruesome incident got the attention of President Donald Trump as he included it in his State of the Union speech in defense of ICE while condemning New York's sanctuary city policy (even though he didn't mention Ms. Fuentes name). This led to Mayor de Blasio and his city hall minions to react and accuse Donnie playing politics and exploiting Kahn's killing even though it was politics that got in the way and the city was exploiting Trump to undermine  ICE agents legally trying to detain a violent mentally ill man off the streets because de Blasio's NYPD didn't seem to want to until it was too late . Which is just as tragic, as petty and irresponsible partisan politics led to the unnecessary and preventable death of Ms. Fuentes while she was doing her daily routines. It's also tragic that she was still recycling bottles to earn some extra money, which should be a damning condemnation of this city's ossifying affordability crisis
In East Elmhurst, two month old twin boys suffocated to death in their crib at a hotel homeless shelter while their father put them down for a nap after he smoked a joint and fell asleep himself. The mother wasn't around because she was reportedly ejected from the shelter for reasons unknown.
Back in 2017, a bill signed by Governor Cuomo led to State Dept. Of Health to institute a safe baby box program to prevent crib death by distributing cribs to poor parents and also literature stressing safety measures like not putting stuffed animals, loose mattresses, and excessive blankets and pillows in the boxes. Somehow de Blasio's Department of Homeless Services must have forgot about that. The only proactive measures that were made in this tragedy so far seems to be the effort by the authorities to cover it up.
To think that there isn't adequate affordable housing and safe shelters for these two babies to rest. Which is another damning condemnation on this city's ossifying affordability crisis.
Also in East Elmhurst, a man died after getting shot in the chest and another man was shot in the abdomen moments later on the street.
In Jackson Heights at the 74th St./Roosevelt Ave. Station, two men approached a man on the E train and punched him twice and robbed his cellphone and wallet.
Also in Jackson Heights, a man got killed crossing the street by a driver ran over him with his car by backing up towards the intersection
In Jamaica, a man hanging out in front of a laundromat and got confronted by four men, and one of them shot him in the back.
Also in Jamaica, a man attacked his girlfriend while she was sleeping in a room at Jamaica Hospital with her ill six-month-old baby that was admitted there. As the woman awoke on a chair, her boyfriend slashed her in the face and arm.
Again in Jamaica, a woman snatched a purse off a wheelchair while the handicapped woman was trying on clothes in a dressing room.
And again in Jamaica, an argument between two men on a street corner escalated when one of them shot the other multiple times hitting him in the back, arm and leg.
And again in Jamaica, a man grabbed a woman who was walking on the sidewalk and took her into an alley and raped her.
In Ozone Park, a fire broke out inside a corner deli and quickly spread to and destroyed five other houses. Five firefighters were injured including an off-duty fireman who assisted in putting out the blazes.
Also in Ozone Park, a man along with two passengers in a stolen car got pulled over by cops in a traffic stop and the driver hit the gas and sped down the street then crashed into a parked livery car and broke the leg of its driver and injured his passenger sitting inside as they ran away from the scene.
In South Ozone Park, big rigs are being left parked by a traffic island for weeks, causing a hazardous obstruction on the busy boulevard by the Belt Parkway.
Also in South Ozone Park, a man snatched $500 out of woman's hand as she was playing a jackpot slot machine in Resorts World, denying her the chance of the casino robbing her instead.
Again in South Ozone Park, a rash of wheel thefts was reported by the 106th Pct.
In South Jamaica, a man walking home from work was stabbed to death by a man in front of a hotel homeless shelter.
Also in South Jamaica, a man pulled over by cops for stealing a car fled on foot and a grenade dropped out his pocket during the pursuit and subsequent arrest.
In Woodhaven, a gas station attendant got into an argument with a customer who then attacked him as he punched him multiple times and slashed him in the face and robbed $60 from him.
In Corona, after refusing to pay his rent, a man moving out of a house got into a tussle with his landlord who was preventing him from removing a bed. The man then pushed the landlord off the stoop causing him to land on the concrete on his head. The landlord died from his injury the next day.
Also in Corona, a mother got seriously injured and her 10-year-old son died when they were both hit by a garbage truck speeding out of a driveway as they were crossing the street.
Again in Corona, two men brawling each other inside a cafe/nite club spilled onto the street then they both got shot at from a gunman around the corner with one getting hit in the stomach and the other shot in the chest who wound up dead.
And again in Corona, a man walked up to another man on the sidewalk and shot him the chest and stole his chain.
In Far Rockaway, a man spat at a woman who wouldn't allow him to enter a yeshiva school. He also made a universal threat to kill all Jews.
In Flushing, a 74-year-old woman got killed while jaywalking as a jeep hit her in the middle of the block.
Also in Flushing, a man held up a liquor store at gunpoint and robbed it of $800.
In St. Albans, an 18-year-old girl was raped by a man she hitched a ride with back in May. So this guy has been on the streets for about 8 months.
Also in St. Albans, a man was shot in his leg in by two men firing guns at him in a drive by shooting on the street.
Again in St. Albans, a man released from jail 7 months ago got shot to death on the street. The killer is still at large.
And again in St. Albans, a man stole a Catholic Charities truck delivering meals on wheels to residents and rammed into a parked car that wound up plowed into a building, injuring two people inside of it as the truck veered off the road and flipped over after it smashed into a street pole and a mailbox.
In Queens Village, a dead man was found tied up face first on the floor of a burning house that was under development after the FDNY put out the blaze.
Also in Queens Village, a 16-year-old boy shot himself in the foot after he was mobbed by a gang of teenagers in front of a high school.
In Far Rockaway, a 16-year-old boy was shot in the chest by the elevated train tracks.
Also in Far Rockaway, a man got hit by a car while crossing the street.
In Astoria, NYPD personnel parked their personal cars in unauthorized spaces and sidewalks on the first official day of the city's placard law.
Also in Astoria, two women attacked an 89-year-old woman inside an elevator in an apartment building and robbed her purse.
Again in Astoria, a man went on an assault spree on the sidewalks as he randomly punched two women in the face and also went into a jewelry store and threatened people with a knife.
And again in Astoria, a heavy metal bolt fell from the elevated tracks of the 7 train and crashed through the sunroof of a man's car. Andy Byford couldn't comment on this latest threat from the dilapidated infrastructure above us because, well, he up and quit.
In Woodside at the 69th St. Station, a man sucker punched and spit on a conductor on the 7 train when she opened her window to check the platform.
Also in Woodside, a man committed suicide by hanging himself on a lamp post an overpass on the BQE.
Again in Woodside, a man walloped a woman with a blunt instrument while riding his bike near her.
In Forest Hills at the 75th Ave. Station, a man snatched a purse from a woman after she got off the train and ran off. He then tried to use credit cards to purchase video games.
Also in Forest Hills at the 71st Ave./Continental Ave. Station, a singular bedbug was spotted inside a control tower which cause transit workers to panic and flee. Then the tower was fumigated and caused service on the E,F,G, and R lines to be delayed for hours because no one was operating the switches. I said it before and I'll say it again and again, this is what caused Andy Byford to say goodbye to all that and quit the MTA. A few weeks later, the late bedbug's next of kin was found in the tower again.
Again in Forest Hills at the Union Turnpike Station, a man menaced a woman by combing his facial hair with a 5 inch knife while she was sitting on the E train then sat down next to her and started jerking off.
And again in Forest Hills and also Glendale, a mall parking garage is being used as a hangout for a meeting place for drag racing on the turnpike and doing donuts on the lot
In Bayside, a 14-year-old girl assaulted a 13-year-old girl inside the cafeteria at the Marie Curie Middle School as three teachers watched and did nothing. Even when an adult tried to break it up, the older girl continued to wail punches on her victim. When said adult let her go, she ran atop a table and did a flying fist drop on her victim then jumped back on the table and preened like a WWE diva.
When the Department Of Education Chancellor Richard Carranza and a panel of his cronies showed up at a town hall, the mother of the victim got out of her seat and addressed the growing violence and the lack of supervision and fecklessness of the teachers and principal at the school. So Carranza abruptly ended it and walked out.
In Murray Hill, a 17-year-old boy and another teenage male attempted to rob display items from a cellphone store and were caught by workers who nabbed him as his accomplice split and left him behind.
In Ridgewood, a man failing to rip off cellphones off a display rack in a telecom store decided to rob the cash register instead and made off with $300.
Also in Ridgewood, a man impersonating a police officer deceived a 65-year-old man and robbed $410 off him.
Again in Ridgewood, a man held up a bank with a note and robbed $500.
And again in Ridgewood, two men hassled a man for his valuables and beat him down when he refused them. Then the men chased him on the street and stole his cellphone that he dropped while running.
In Maspeth, a woman got killed while crossing the street when a van hit her twice and dragged her on the asphalt.
In Rego Park, a man flipped his car over on a residential street that's being used by hot rodders as a racing strip.
In Middle Village, two men broke into a convenience and robbed it of $7,000
In Sunnyside, a DEA agent was busted in a sting of him trying to solicit sex from a 14-year-old boy on the internet.
Also in Sunnyside, a man broke into two houses and robbed two purses, cash and jewelry while residents were still inside.
Again in Sunnyside, a man held up an organic food market at knifepoint and robbed $150 and stabbed a worker who tried to stop him twice.
In Briarwood, an 11-year-old girl was surrounded by a group of other girls at a middle school playground then one of them assaulted her and threw her down to the pavement as her friends gawked and cheered. The bullied victim's father transferred her into another school when the school's administrators and the "anti-bullying" office of the DOE wouldn't respond to his complaints.
In Whitestone, a man broke into a house and stole $3,000 worth of jewelry, purses and credit cards.
In Fresh Meadows, a car was broken into and was vandalized with swastikas.
Also in Fresh Meadows, a man mugged eight women for their purses, cash and cellphones in the month of December and is still on the loose.
In College Point, two men and a woman were pinched by a Long Island cop for getting visa waivers from the Department of Homeland Security to do business in America. Then would used those visas to work in homes they burglarized.
In Springfield Gardens, an off-duty cop collided into another car and then crashed into two other vehicles and a telephone pole, injuring himself and two others critically.
Also in Springfield Gardens, a pregnant woman sitting in her car was suddenly approached by a man who took out a gun and shot her in both hands.
In Little Neck, a man driving a car while speeding in the wrong direction on the Grand Central Parkway crashed into a car heading the right way. The driver and two of his passengers were instantly killed while the driver of the other car wound up in critical condition.
On Rikers Island, an inmate escaped from his cell and slashed a C.O. in the face. If only a tower jail would get built so this would stop.
Also on Rikers Island, six C.O.'s and a gang of inmates and civilian employees were busted for conspiring and smuggling pot, K2 and opioid overdose prevention meds into the prisons. Which they were able to acquire from transactions via an app.
At LaGuardia Airport, a man who got caught stealing by Port Authority officers attacked them while in custody and spat in one of their mouths. The gobber was then released without bail because of the harmless charges of larceny and assault.
At JFK Airport, a man married to Assembly Speaker Carl Heastie's chief of staff was caught with a couple of baggage handlers trying to smuggle a rolling luggage case filled with three kilos of cocaine. Heastie's aide was present at the time of the bust and somehow had no idea of the drug deal and trafficking attempt her husband was invoved with.
Brooklyn
In Fort Greene, a philanthropist well known in his neighborhood for his charity foundation was stabbed to death by a homeless man who tried to cover up the murder by burning down his brownstone building with his victim still inside. The killer was involved in a sexual relationship with him
Also in Fort Greene, a man was approached by a masked man who then pulled a gun out and shot him on the shoulder and ran.
Again in Fort Greene, a 67-year-old woman was struck and killed by a 83-year-old man driving a pickup truck who turned into her while she was in the crosswalk.
In Kensington, a man behaving erratically was refused entry to an apartment building by a security guard. Then he went to his mother's apartment and threatened her, leading the woman to call 911 when she saw her son sharpening a knife and muttering about using it on the doorman. The skeptical operator deduced that he could be using that knife to cut fruit.  Then the police showed up and told her that they did not see any apparent threat at the time and left. An hour later, the man attacked his mother and beat and stabbed her to death. The man was reportedly suffering for years from mental illness.
Also in Kensington, a man threw bottles at two men working in a supermarket while yelling bigoted slurs at them.
In Sunset Park, a man conversing with a man and woman sitting in a parked car pulled out a gun and shot at them, hitting the woman in the leg. Three men hanging out in front of a storefront church were also shot at and hit in a drive by shooting. The man who shot the woman was freed without bail after his arraignment.
Also in Sunset Park, a man got into a fight with another man in someone's house and stabbed him with a pair of scissors.
In Flatbush, a dollar van driver climbed atop a shuttle bus and yelled and cursed at a phalanx of cops trying to get him down. As this person and other frustrated dollar van drivers in the vicinity encouraged the man to continue to resist. As he was brought down and pinned by cops and put on a gurney inside an ambulance, dozens of cops pushed a crowd of people towards the sidewalk to obstruct them from seeing the man being sent away. Or from even trying to film it on their phones. What exactly is the meaning of this oppressive treatment of public concern?
Also in Flatbush, a cop planted a stun gun in the glove compartment of a man's SUV during a search to fabricate an arrest.
Again in Flatbush, a man on a bike menaced a 61-year-old man by riding beside him and yelling "kill Jews".
And again in Flatbush, a man sneaked into an affordable luxury condo building under development and robbed a bunch of tools. The man then foolishly returned to get some more and got caught by workers at the site.
And again in Flatbush at the Church Ave. Station, a man grabbed a woman by the hair as she tried to board the Q train, then stole her glasses and ran away.
In East Flatbush, a 68-year-old man shot his daughter in the arm during a domestic dispute.
Also in East Flatbush, a boy got hit by a car as he ran across the middle of the block in a rush to get to his school.
Again in East Flatbush, a woman stabbed an 85-year-old man inside his apartment after a sexual tryst with him. The woman was sprung without bail three weeks earlier after she was charged with stabbing a man who violently choked her during a domestic dispute.
In Downtown Brooklyn at the Hoyt-Schemehorn Station, a man walked off the G train and got stabbed twice in the arm and hand by a man who followed him off and who he was previously sitting next to. His attacker then questioned him if he had religion in his life.
Also in Downtown Brooklyn, three 15-year-old boys attacked a newsstand worker and beat him down just to steal candy and four other teenage boys held up a nearby newsstand at knifepoint and beat down the clerk and robbed his cash. Both of which are part of a newsstand robbery crime spree committed by ten boys.
Again in Downtown Brooklyn, a man randomly beat down a woman on the sidewalk with a Razor scooter, leaving her in critical condition with repeated blows to the head.
And again in Downtown Brooklyn, the moron who sprayed the words Bird God on the Grand Army Plaza arch returned to scrawl a bunch of gobbliegook statements on it with a permanent marker.
And again in Downtown Brooklyn at the Borough Hall Station, a man punched a woman in the head for no reason and pushed her off the platform and also attacked a man trying to help her. The Samaritan was able to pull her off the tracks as the asshole ran to the other side and escaped catching the 4 train.
In East New York, six men brutally beat and sexually violated a homeless man by sticking a broomstick up his ass and robbed him of $100 and left him lying naked and bleeding on the street.
Also in East New York, a woman went berserk when a city bus suspended service because a boy vomited during the ride and slashed his mother in the face and then she fled in a black car waiting nearby.
Again in East New York, a woman was stabbed to death inside a drug din.
In Bed-Stuy, a man shot a woman in the butt while during a gunpoint mugging.
Also in Bed-Stuy, a man killed his mother by shooting her in the face in her apartment at the Sumner Houses.
Again in Bed-Stuy, a man slashed his girlfriend multiple times in the face, neck and chest following a domestic dispute in their apartment.
In Gowanus, two men held up a pizzeria at gunpoint and robbed a portable ATM machine.
In Boerum Hill, a man driving in a stolen car collided into another vehicle in the intersection which caused it to crashed into two parked cars.
In Park Slope, a gang of six boys sneaked into the back door of a Mickey D's and stole a bunch of desserts and chocolate milk.
Also in Park Slope, a fire engulfed the third floor of an apartment, killing a man and woman living there.
In Red Hook, a man strangled his pregnant girlfriend to death then pushed her out of his car and abandoned her in front of the Red Hook Houses after he abandoned their 2-year-old son on the street in Jackson Heights.
In East Williamsburg, a man riding his bike got brutally killed when a truck driver made an accelerated sharp U-turn from a driveway and ran him over. The driver was not charged as of yet for the slaughter.
In Williamsburg, three men surrounded a 66-year-old man and threatened him while calling him bigoted slurs about his religion.
Also in Williamsburg at the Lorimer St. Station, a man got hit by the arriving L train as he fell backwards off the platform.
In Canarsie, a 70-year-old woman was murdered by a hit-and-run driver while she was walking in the crosswalk.
Also in Canarsie, a man was found dead floating in the water by a pier in Jamaica Bay.
In Crown Heights at the Utica Ave. Station, a woman approached another woman on the platform and yelled an anti-Semetic slur at her and threatened to throw her onto the tracks.
Also in Crown Heights, a man followed a man who stole packages from a building, then the thief kicked him and beat him on the ground on a street corner. The man and other Samaritans followed him and held him for the police to arrest him.
Again in Crown Heights and also Prospect-Lefferts Gardens, a man broke into nine apartment buildings by breaking glass doors with a rock and robbed packages that were delivered by Amazon. After he was released without bail for that crime, he then committed six more break in apartment building robberies and then went to Greenwich Village with a brick and broke into a designer glasses store and robbed $4,000 worth of sunglasses. Guess what happened after the thief got arrested and arraigned for his second crime spree. And guess what happened after he got released again, he broke into two apartment buildings in Boerum Hill and stole packages then accessed a construction site by bashing his way in with a rock but was caught by cops trying to pilfer valuables from boxes placed there.
And again in Crown Heights, a man randomly sucker punched a 73-year-old man in the face that left his victim permanently blinded in his left eye.
In Coney Island, a man stabbed another man to death inside of his ex-girlfriend' apartment. The woman previously bailed the killer out of jail a year earlier when he was charged with attempted murder.
Also in Coney Island, an off-duty fireman clawed his girlfriends face while they were in bed together.
In Prospect/Lefferts Gardens, a man sucker punched a 70-year-old woman while she walking by him on the sidewalk.
Also in Prospect/Lefferts Gardens, two men and a woman got into a brawl with workers in a Chinese restaurant, as they whacked them with a broom and threw soda cans at them.
In Greenpoint, a man jumped another man from behind on the street and stabbed him seven times when he was down.
Also in Greenpoint, two men vandalized a restaurant with swastika graffiti.
Again in Greenpoint, a man walked into a church and threw red juice on the alter and on a priest serving mass. The suspect is still at large.
In Borough Park, a 67-year-old woman got killed when she got hit by a cement truck that ran her over as the light turned green as she was crossing between that and a car in front.
In Midwood, a massive fire engulfed a three-story house, killing an 11-year-old girl still inside.
In Bath Beach, a dispute between two girls on social media over toy slime escalated when their fathers got involved. as one of them showed up at the other fathers house as he was celebrating his daughters birthday. The man outside then challenged him to a fight at a nearby park as he was standing with other men he brought with him. The two fathers then started tussling and the man who initiated the fight as the brother-in-law of the birthday girl's dad broke it up. Then the man procured a knife and stabbed his rival in the neck and his brother-in law in the leg.
Also in Bath Beach, a man held up and robbed a bodega at gunpoint. He is also wanted for two other similar bodega hold ups committed in the previous two months.
Also in Dyker Heights, a man shot 29 rounds from his AR-15 rifle into the street from his house window, hitting his own car and his neighbors house window. He was released after his arraignment not because of his bail reform but by the Army for his service as a soldier in Afghanistan.
In Flatlands, a woman killed herself when she forced open the middle door of a city bus after the driver missed her stop and fell onto the street and got run over by it.
In Sheepshead Bay, a 15-year-old boy was held up at knifepoint by two men on a city bus as the men smacked his head and robbed his ear pods and knocked off his yarmulke while insulting his religion. Then they gave his stuff back and ran off the bus.
In Bensonhurst, a 67-year-old woman was struck and killed by a dump truck while she crossing the middle of the block at 4 a.m.
Also in Bensonhurst, a man got stabbed while he was fighting with two other men in front of a restaurant.
Again in Bensonhurst, a 66-year-old woman with a walker fell on the ground while struggling with a man who ripped off her purse and ran away.
And again in Bensonhurst, a manhole exploded on the street burning two men working there at the time.
In Brighton Beach, a 16-year-old boy mugged another boy on the street a month later after he was sprung out of prison serving time on an attempted murder charge and his $50,000 bail nullified by a judge.
In Bay Ridge at the 95th St. Station, a man grabbed a woman and forced her into a bathroom, punched her in the face multiple times and sexually assaulted her. Then ran when a man caught the attempted rape in the act.
In Ditmars Park, a cop responding to an emergency call lost control of his police cruiser and crashed it into a diner
In Brownsville, an off-duty traffic cop slashed the tires of his wife's lover's car.
Also in Brownsville, a man who recently became a father and was released from prison got shot to death following an argument with his killer inside an apartment building lobby.
In Windsor Terrace, an off duty secret service agent shot a dog to death with his government issued gun because he thought the dog was unleashed and was about to attack him.
A man who got arrested and indicted then released without bail for robbing four banks in Manhattan, robbed a bank with a note in Brooklyn on the day he was released on his own recognizance.
On the Brooklyn-Queens Expressway, a man crashed his van into a median and got stuck and was fortunate that Mario's Son Governor Cuomo was there to interfere in his rescue by cutting him loose from his seatbelt with his pocket knife.
An off-duty cop beat up his wife in their house. 50a law prevents anyone from knowing what town this happened in.
Manhattan
In Harlem, a man held his ex-girlfriend hostage by gunpoint in her apartment and was coaxed to surrender by the victims daughter and his parole officer.
Also in Harlem, two teenage boys held up a 13-year-old boy at knifepoint and stole his little white headphone sticks. The little rascals also smacked a couple of them off the head of a woman in Morningside Heights a week earlier.
Again in Harlem, an argument between two EMT's inside their ambulance escalated when one of them took a computer tablet and repeatedly bashed it on her partner's head.
And again in Harlem, a man getting loaded on cough syrup with his friends at his grandparents house got into a fight with his grandfather who tried to kicked them out. When his grandmother tried to break them up, her grandson shoved her against the wall causing her to fall on the floor. The man was caught by cops and arrested when they caught him riding an e-motored cycle he stole. At his arraignment, the judge set him free without bail and this was his reaction:
This lout also gave a pound to a skel who was also let loose following a drunk driving charge.
And again in Harlem at the 145th St. Station, a man suckerpunched a conductor in the face on the 3 train.
And again in Harlem, a man intervened in a street fight between two men on the street and wound up getting stabbed in the torso. The two men came to an agreement to flee.
And again in Harlem, a gang of four boys mugged and robbed four other boys for their airpods and cash in a span of an hour by punching their faces and holding them up at knifepoint.
And again in Harlem at the 125th St. Station, a man slashed a woman twice in the face when she asked him for money on the platform. She had to get 40 stitches for two wounds.
And again in Harlem, three men walked up to a woman sitting on a park bench then one of them held her up at gunpoint and stole her purse and cellphone while his buddies acted as lookouts.
And again in Harlem, a fusillade of gunfire hit three men on the street in broad fucking daylight, killing a man who got shot twice in the chest and injuring two other
And again in Harlem at the 125th St. Station, a man on the tracks got hit by the arriving 2 train and survived. The train's schedule that evening didn't though.
And again in Harlem at the 135th St. Station, a man got killed when he fell under the A train while walking between cars.
And again in Harlem, a woman taking the A train downtown grabbed an overhead bar that was slathered with peanut butter.
In Midtown, an argument with a man and a Dunkin Donuts worker about him smoking weed outside the store escalated when the man brandished a knife, leading the worker to grab a bread knife in self-defense. Another worker intervened to break up the fight and wound up getting stabbed in the wrist.
Also in Midtown, a man set himself on fire inside his luxury apartment kitchen attempting to cook a batch of date rape drugs.
Again in Midtown at the  49th St. Station, a woman got killed when she fell off the N train while trying to walk between cars.
And again in Midtown, a homeless man got hit by a coach bus when he suddenly dashed across the street. The bus then kept on going.
And again in Midtown, four women engaged in a catfight in a bar that spilled out to the front door in a virtual cage match where slammed each other into the walls while pulling on each others hair and exchanging punches.
And again in Midtown, a man got out of his car with a machete in his hand and threatened and yelled at workers at a construction site and then punched one of them in the eye.
And again in Midtown, a man who was indicted for robbing seven banks while looking sharp and was released because of the new state bail reform law robbed another bank with a note after being on the streets for only a month.
And again in Midtown, a man who got arraigned then released without bail after robbing four banks of $2,000 by handing tellers a note in one week, attempted to rob another bank but left with nothing. After that arrest and being released without bail again which the perp even found ludicrous, he went to Downtown Brooklyn and held up a bank with a note and robbed $1,000.
And again in Midtown at the 59th St./Lexington Ave Station, a woman stabbed a man in the stomach during an argument on the platform then got on the arriving 6 train and was met by cops waiting for her at the 125th St. Station.
And again in Midtown, a man attacked a woman walking by him and punched her in the head and walloped her with his rolling luggage bag.
And again in Midtown, debris fell off a 84 story super-tall luxury tower still under development and landed on a taxi cab.
And again in Midtown, a woman got slashed in the face and a man was slashed in the arm from three men who engaged in an argument with them in front of a niteclub.
And again in Midtown, a man riding a e-motored bike cut off a man walking in the crosswalk. After the pedestrian confronted him about his recklessness and the available bike lane, the e-biker spit on him and then stabbed the pedestrian in the head and rode away.
And again in Midtown, two contractors nearly got killed when the rope snapped off their scaffolding while working on a luxury hotel development.
And again in Midtown, a man was rescued by cops during a suicide attempt on the 55th floor of a luxury tower being developed.
In the Upper West Side, a off-duty C.O. shot his uncle to death after they fought inside their car and brawled with each other on the sidewalk.
Also in the Upper West Side at the 103rd St. Station, a man and a woman arguing on the D train escalated when the man pantomimed having a gun and declared he was going to shoot which led to panic among other commuters, leading one to pull the emergency cord, causing a long service delay.
Again in the Upper West Side, a 98-year-old water main broke and flooded the streets by Lincoln Center and the Empire Hotel and caused massive subway delays.
And again in the Upper West Side at the 96th St. Station, a man took a bunch of MTA service flyers and used them to fashion a swastika on an elevator.
And again in the Upper West Side, a city bus driver crashed his bus into a citibike station. Although it was an accident, thank you anyway sir/madam.
And again in the Upper West Side at the 72nd St. Station, a man suckerpunched a 74-year-old man on the 1 train then got off at the stop.
And again in the Upper West Side, a 72-year-old man was shoved to the ground by a man he was walking by. The mugger then stole his cellphone and walked away, but then went back and knocked him on the pavement again and stole his wallet
And again in the Upper West Side at the 86th St. Station, a 16-year-old boy was attacked by three men who were coming up the stairs as he was going down. The men yanked on the boy's backpack and caused him to drop his cellphone, which they grabbed. Then one of the skels punched the back of his head and robbed his backpack and jacket.
And again in the Upper West Side at the 72nd St. Station, a man irrationally yelling on the 1 train randomly punches a 74-year-old man in the face.
In Hell's Kitchen, a man fighting with an 18-year-old on the street then handed a gun to a teenage girl who then shot at his foe in broad daylight and ran away.
Also in Hell's Kitchen, a stared down inside a bodega between a man and two other men  escalated into an argument and then one of the duo shot the man in the back. Then the wounded man got into a stolen government issued SUV and tried to drive himself to the hospital but wound up crashing into a store window of a car dealership and later died. His killer turned out to be a 17-year-old boy.
Again in Hell's Kitchen, a woman walking home was grabbed by a man who then held her up with a box cutter, stole her cellphone and ran away.
In the Upper East Side, a man was found dead with his throat slit inside his apartment, murdered by a man who arranged a date with him on app that day.
Also in the Upper East Side, a man grabbed a woman's ass and stuck his hands up her shirt while she was standing on a street corner.
Again in the Upper East Side, a transgender woman threatened and forced a man out of his fancy car and drove off. The she wrecked two more cars heading towards the FDR drive where she damaged more vehicles speeding on it. The she gave up driving the car she jacked and threatened another man in his fancy SUV by 42nd St. and stole that one and continued down the expressway wrecking more cars on the way and caused it to flip over. After she survived that she stole another car from a couple she menaced on 34th St. and drove downtown with cops now in pursuit and got nailed when she crashed it into a fence by the Brooklyn Bridge entrance across the street from City Hall.
And again in the Upper East Side, an off-duty fireman strangled his girlfriend during a domestic dispute.
In Columbus Circle, an argument with two homeless men in the subway escalated when one of them took out a pair of scissors stabbed the other man in the shoulder then pushed him onto the tracks.
Also in Columbus Circle, a homeless man died on the D train and was covered in bed bugs.
From statistics tabulated up to June 2019, the mortality rate of homeless people perishing on the streets and subways went up 28% in the past year.
In the East Village, two men fought with each other when their girlfriends bumped into each other inside a hookah lounge. After the bouncer kicked them out when a glass was thrown, the two men took out their guns and shot at each other, with one of the men getting hit in the chest. Two cops walking a beat nearby Tompkins Square rushed over to respond to the street shooting and told the man who won the duel to put down his weapon. The man refused and walked towards the cops who then shot him down and killed him.
Also in the East Village, a man got stabbed in the neck by a man he was arguing with on the street.
Again in the East Village, a man shot another man on the street with a BB gun.
And again in the East Village, a man attempted suicide by slashing his wrists inside his apartment as cops were about to arrest him on a warrant.
And again in the East Village, a man got into a fight inside a bodega with after he demanded money from him, then the worker pulled out a wooden sword and smacked him on the head with it. Excalibur!
And again in the East Village, and also Union Square and Downtown Manhattan, three boys attacked and robbed the wallets of three app-hail cab drivers on one night.
In the West Village, a woman obstructing a sidewalk whacked a woman in the head with her cane after the victim asked her to move aside.
Also in the West Village, a man randomly punched a woman in the face that walked by him on the sidewalk. After he knocked two of her teeth out, he threw her against a cab then ran away. He then went to Midtown and shoved a woman to the ground and kicked her by the Grand Central Terminal. After he got arrested, the judge released him without bail and this is how he reacted:
Then he went back to the West Village and menaced more people while panhandling and loitering in front of a bank and got arrested again.
Again in the West Village at the 14th Street Station, a woman threw bleach at another woman's face and ran away.
And again in the West Village, a man took a cobblestone and bashed a high end clothing store and robbed $15,000 worth of merchandise.
In Chelsea, a man got into an argument with another man in a bar and then was chased by him and five other men on the street. The six men caught him and beat him down. More of a little of that ultraviolence.
Also in Chelsea, an app-food delivery worker got into an argument with a Popeye's cashier then he smacked his head and choked him.
Again in Chelsea, a man  attacked a man with Alzheimer's disease on the F train by punching him three times and then proceeded to scream until the train arrived at 23rd St. and he ran out and onto the streets.
And again in Chelsea, a man grabbed a plain clothes cop's ass inside a 7/11, then challenged him to a fight and got taken down after the cop identified himself.
And again in Chelsea, a man went off on a driver as he accused him of nearly hitting him with his car when he was crossing the street and pulled out a golf club and menaced the driver with it by sticking it in his face. Then the driver, who was an deputy chief in the NYPD, pulled out his gun and that was that.
In Union Square, a man on an e-motored cycle got into a pedestrians face as he was crossing the street and accused him of cutting him off. Then he spat on his face and hit him the hand with a U-lock.
Also in Union Square, a man accosted a 17-year-old boy to buy candy from him then wanted more money when he noticed his bank account on his cellphone screen. Then he and his accomplice threatened to stab him and stole his cellphone and transferred $100 to his own bank account. Then the kid noticed the thief left his identification on there and filmed them on his phone to give to the police.
What that kid should do is not look at his bank account while in the subway or in public. What he really and millions of other should do is not look at their bank records or make transactions on their phones at all.
Again in Union Square, a woman got clobbered by a cushioned lawn chair that fell off a balcony from a luxury apartment building.
And again in Union Square, a man had his dog stolen while he was getting food at a cafe and caught the thief red-handed walking him and feigning like he owned him.
In Downtown Manhattan, a man who killed a pedestrian while driving drunk was released on his own recognizance without bail.
Also in Downtown Manhattan, a group of prisoners started a fire inside a cell at the Tombs.
Again in Downtown Manhattan,at the Park Place Station, a man charged at a woman standing on the platform and hit her with a bike chain as the 2 train arrived and then he jumped on it. The woman, was a police officer, followed him on board and then the man ran out when the train stopped at Chambers St and escaped. Now get this, de Blasio's NYPD claimed that she wasn't the target, well then who the fuck was? It's amazing the lengths they will sink to undermine the severity of these incidents.
And again in Downtown Manhattan, a dead man was found floating in the East River by the Brooklyn Bridge.
And again in Downtown Manhattan at the Brooklyn Bridge Station, a man was awaken from his slumber on the 6 train by the conductor so he attacked him, punching him multiple times in the face.
And again in Downtown Manhattan, an inebriated NYPD lieutenant and police sergeant were caught banging each other in a closet at a government office.
And again in Downtown Manhattan at the Manhattan Criminal Courthouse, six men charged with operating a fentanyl distribution mill in an apartment as cops caught them in possession of $7,000,000 worth of the product all were released without bail.
And again in Downtown Manhattan,  a NYC Parks worker was indicted for gun trafficking running weapons through the iron pipeline from Georgia. Including an AR-15 rifle.
And again in Downtown Manhattan at the Chambers St. Station, an entire E train was bombed with graffiti.
In Soho, two men broke into a designer shoe store by smashing the front door and robbed $36,000 worth of merchandise.
Also in Soho, three men effortlessly broke into a designer clothing store and robbed $40,000 worth of winter jackets and coats. Watch yourselves Monclair.
In Noho at the Bleecker St. Station, a homeless man was found dead on the express tracks.
In the Lower East Side, a cop that pulled over a driver for a headlight violation had his leg broken when a hit-and-run drunk driver charged and rear-ended his unmarked car and pinned him against his car and the fancy car he was writing up.
Also in the Lower East Side, a 66-year-old woman was hit by an SUV while crossing the street, which was followed by a rescue by dozens of Samaritans.
Again in the Lower East Side, a man sneaked up behind an 83-year-old woman walking with a cane and placed her in a headlock and forces her onto the pavement and snatches her purse. The suspect was eventually arrested, arraigned and released without bail because this is not violent enough to get you locked up until the trial.
In Chinatown, a 91-year-old man was killed while walking in the crosswalk as a driver in a government-issued fancy car hit him while turning.
In Washington Heights, a man wanted for three sexual assaults in one day, committed four more four days later, pulling his victims skirts up and grabbing their privates.
Also in Washington Heights, a man got stabbed in the stomach and died while defending his friend who got punched in the face by his killer.
Again in Washington Heights, a man celebrating his birthday at a restaurant got into a tussle when one of his friends bumped into another man then escalated into a brawl between them. Then a woman hands the man a gun and shoots the man in the chest and kills him and hits a woman in the leg with a stray bullet.
And again in Washington Heights at the 155th St. Station, a man accosted a transgender woman sitting on the C train then he spit on her and slapped her in the face after he insulted her. Then a woman accompanying him smacked the woman's phone out of her hand when she tried to photograph her attacker.
In East Harlem, a man held up two boys at gunpoint as he and his pals stole their bikes.
Also in East Harlem, two men chasing a 19-year-old man on the street grabbed him in front of a bodega and cut him with cane sword. The victim ran inside the store and was protected by workers who called the cops. Once again, New York's tale of two cities Mayor de Blasio once cited has turned into A Clockwork Orange.
Again in East Harlem, a man shot another man in the leg on the street while on parole.
In Harlem Heights, four men in masks rushed into a store and tried to hold it up at gunpoint, then they left when they couldn't get through the door and the glass partition to get to the worker.
In NoMad, a man walloped two traffic cops from behind with a metal pipe after they gave him a parking summons on his pick-up truck.
In Greenwich Village at the 14th St. Station on the PATH tracks, a woman fell off the platform and onto the tracks as the train arrived and ran her over and severed her legs off.
In Times Square, a man got into a Hasidic couples' faces and yelled bigoted slurs at them.
In Herald Square, a man fell onto the tracks and got killed by the arriving Q train.
Also in Herald Square, a man jumped onto the F and M local trackbed and wandered around like a shithead on the tracks for about an hour, which caused massive delays and train lines to be rerouted during the evening rush.
In Grand Central Station, a man snatched a wallet out of an 88-year-old man's hand while waiting for the train on the platform.
Also in Grand Central Station, a man and a woman atta three people and robbed them of $240.
In Hudson Yards, a 19-year-old college athlete committed suicide by jumping off the top of the ugly art structure. An eyewitness remarked that if someone wanted to kill him/herself that would be the place to do it. Soon it might be called the Suicide Shawarama.
In the Diamond District, a pawnshop was raided by cops for trafficking stolen goods.
In Kips Bay, a comedy nite club received death threats after a comedian made jokes base on Kobe Bryant's rape trial.
In Hamilton Heights, a bunch of homeless people built a mattress and blanket shanty village, taking up dwelling underneath the West Side Highway underpass.
Robberies and larcenies went up 33% last year in Central Park.
Bronx
In Soundview, a man and woman got into a brawl on the 6 train as the man punched her and threw her on the seats. The woman kicked him a few times then the man picked her up and threw to the floor causing him to drop his cellphone. Then the woman starts to kick his ass as he picked it up. The man then wallops her and grabs her by the hair and drags her on the floor then off the train at the Elders Ave. Staition where he kicks her in the mid-section and walks away.
Also in Soundview, a man was shot to death at an apartment resided by the killer's ex-girlfriend at the Bronx River Houses by a man
Again in Soundview, at the Elders Ave. Station, a man attacked a woman and her son on the platform as he tried to assault the boy first then punched his mother in the face as she tried to defend him. The man ran away and is still at large.
And again in Soundview, two men hopped into a livery car in a parking lot and held him up at knifepoint and robbed him of $60 and his cellphone. They also mugged another livery car driver in the same lot the next day.
In Kingsbridge Heights, a NYCHA worker that received numerous complaints from residents of the Fort Independence Houses for doing a lousy job with maintenance and not doing it at all and also for making lewd comments to women, shot his supervisor three times in his office after he chastised the lazy lout for his insubordinate shiftlessness and sexual harassment. Despite complaints to the city's public housing agency, the insubordinate derelict continued to work there with impunity as an agent of NYCHA's continuing demolition by neglect policy, even while under a federal monitor.
In Kingsbridge, a man walked down the stairs that were featured in a comic book movie and then randomly punched a sanitation worker who standing on a sidewalk.
In Tremont at the 175th St. Station, a man pressed a knife on a woman and robbed her debit cards and six bucks.
In Parkchester, a woman impersonating a security guard and three men invaded an apartment and beat up the resident and robbed her two Ipads, a handbag, a tablet and her wallet and also stole her friends cellphone.
Also in Parkchester, four cops responding to a shooting crashed their NYPD cruisers into each other and wound up hospitalized. This is some Police Academy 6 shit right here.
In Claremont Village, a man got into an argument with another man in front of a liquor store, then he took out a gun and shot him to death.
In Melrose, a man rode a bike up next to a 17-year-old girl and told her he was going to pick her up, then he rode his bike and grabbed her ass as she was trying to get away from him.
Also in Melrose, a woman was found dead inside her and her mother's apartment at the Jackson Houses.
In Morrisania, two men held up a man going into his apartment at gunpoint then robbed two safes inside containing $50,000.
In Morris Heights, four men surrounded a food delivery guy on the sidewalk, then one of them punched him and stole the bag he was delivering.
In Mott Haven, a man jumped onto the the court and fired a gun at the crowd during a basketball game inside a heralded gym widely known for it's successful youth b-ball program, causing a stampede of people trying to escape. The gunmen fled and has not been found. This unprecedented incident happened on MLK Day while there was an event in his honor.
Also in Mott Haven, a man was busted possessing a loaded gun and BB-gun plus 2 stun guns and knives and tried to trick cops by saying he was a C.O. with his fake badge.
Again in Mott Haven, a woman ripped off $20 from an 84-year-old woman's hand while she was trying to purchase something in a bodega.
In Belmont, a man placed under an order of protection by his wife kidnapped their one-year-old daughter and drove away with her in a van with no plates.
In Fordham Manor, a man threatened a traffic cop when he was writing a ticket on his friend's car and then he ripped the badge off his uniform.
In Throggs Neck, 14 shots were fired into the sky in front of the new headquarters of the Hells Angels, who have only been in the town for a few weeks.
In Grand Concourse, a man shoplifted four boxes of diapers then held up a syringe to a worker who tried to stop him and escaped.
In Fordham, a man sexually molested a 14-year-old girl in an apartment building lobby by grabbing her ass multiple times.
In Fordham Heights, a man shot another man to death on the street after a dispute about money, blasting him in the torso twice and once in the head. The deceased was walking with another man before the shooting then ran away with the killer.
Also in Fordham Heights, a man threw caustic liquid at traffic cop's face who was writing him a ticket and then drove away.
Again in Fordham Heights, a man committed four burglaries in a one month spree where he used a crowbar to gain access where he broke into a grocery store and stole $18,000 in cash and lottery tickets. 10 days later he pried into the back door of a chain eyewear store and robbed $8,000 then dug into a wall leading to the store next door and stole 100 bucks. Then he dug a hole in a wall of a cellphone store and stole a laptop and tools and followed it up the next day prying a lock off a basement door of a grocery store and stole $180 worth of beer, surely to celebrate his great success in thievery.
And again in Fordham Heights, a man pulled a bat out of his trunk and attacked a man for stealing a parking spot.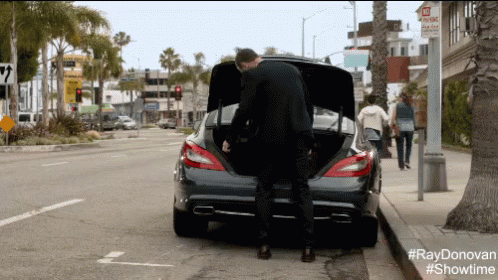 In Williamsbridge, a man murdered his one-month-old son by suffocating him with a pillow.
In University Heights at the Burnside Ave. Station, a drunk man left his year and a half old son on the platform and boarded the 4 train and passed out. Then he woke up in Harlem and got off at the 125th Station and went to the cops to report his child missing.
In Highbridge, a man in bounty hunter cosplay was caught in possession of a bullet proof vest, a body cam and a bb gun by Yankee Stadium.
Also in Highbridge, four men jumped a 16-year-old boy on the sidewalk and robbed his cellphone. One of the suspects was also involved in three other gang muggings in the past two months of another teenage male and two other men.
Again in Highbridge at the Mount Eden Station, a woman committed suicide by jumping in front of the 4 train.
In Crotona Park, a man broke into a car by smashing a window and robbed a laptop, a watch and other valuables inside of it.
Staten Island
On the Staten Island Expressway, a Vin Diesel wannabe crashed his car into a median like Paul Walker during a race with another driver.
In Tottenville, a man forced his way into a woman's home and forced himself upon her while her granddaughter was there then ran out the door when she screamed.
In West Brighton, a man broke into a bagel shop and robbed cash from various hiding places and tore down a bi-fold door.
In Mariners Harbor, a man barged into a barber shop and shot a man in the arm and fled.
Also in Mariners Harbor, a man threw a piece of rebar at a city bus and broke the windshield following a fight he had when he was on it.
Again in Mariners Harbor, a man robbed another man on the street at gunpoint.
And again in Mariners Harbor, a man pulled over by cops for smoking weed while driving was caught with gun possession.
And again in Mariners Harbor, a man got shot by another man during a fight on the street.
In North Shore, a woman was robbed of her purse and ignition key that she left in her car while she was getting food to feed some cats by her house. The thief took a cinderblock and smashed the drivers window and snatched the items from her car seat.
In Greenridge, a man and a woman broke into a house at midnight while the resident was still there and didn't rob anything but damaged the door frame and the notorious Ring doorbell.
In Great Kills, a man held up a chain pharmacy and grocery store at gunpoint and the cashier emptied the register for him.
A man picked up a woman he met bar hopping in Astoria and drove her to his house in Staten Island and raped her.
In Arden Heights, a man brutally beat up his girlfriend at his house and was found to be in possession of an air rifle and ammunition when police showed up to arrest him.
In New Springville, a cop got injured while arresting a suspect who violently resisted to be cuffed.
In Charleston, an argument between two strippers at a jiggle joint escalated when one of them beat down the other using brass knuckles.
In Stapleton, three men were caught looting a refrigerator from an apartment.
Also in Stapleton, a man stabbed a woman in her hip behind an apartment building at the Stapleton Houses
Again in Stapleton, gunfire broke out on the grounds of the Stapleton Houses with rounds hitting a parked car and a security gate.
In Prince's Bay, a townhouse on fire spread to five neighboring homes, injuring nine firefighters and a tenant.
In Donghan Hills, a 70-year-old man walloped a man on his head and hand with his cane who was about to serve him legal papers for his divorce at his front door.
In Midland Beach, a man broke into a church then a house nearby attempting to rob them. The man was hit with four charges and released without bail.
On the Verrazzano Bridge, a container truck crashed into a tanker truck on the upper level road according to the stunning traffic reporter Marisa Torres.
And the 120 Pct. irrationally seized 275 pounds of pot and thousands of weed vapor cartridges during a raid on a house even though it's being considered for legalization this year. Then they took a picture of the haul with a massive police protest flag and a smaller and damaged American flag in the background, unwittingly showing who and what they rather serve and protect.
As this post shows, seven serious crimes have rose in the five boroughs in January compared to last year. Shootings went up by nearly half, robberies went up by a third and significant spikes went up in other felonies like auto theft, burglaries, felony and misdemeanor assaults and grand and petit larcenies.
NYPD, prosecutors, and some elected state officials have tied to these troubling spikes in crime to the bail and criminal justice reform laws that were just passed and recidivist criminals are easily taking advantage of them. Which is true, but the fact of the matter is that they only exacerbated the crime rate stats that have been moderately rising in the past decade (at least the ones that were reported on accurately).
Even Mayor de Blasio has got the hint and has tied the deformed reform laws to city crime's upward trajectory. But he is only doing that now because he always defers responsibility whenever stats or events make him look and confirm what a weak ass lousy mayor he is. It's good that he acknowledges this too, but he unwittingly also confirms that the New Bad Days are officially here.
And that is what that is.
Be aware of your surroundings, safest big city.